Come and experience our green oasis. Enjoy our tropical jungle complete with palm trees, Pandanus, Trevesia and a wide range of other exotic plants. Our unique tropical restaurant is right on the shores of an idyllic forest pond with flamingos and multitude of other aquatic birds. Whet your appetite for delicious international cuisine, seasonal dishes and specialties of the house that you can enjoy surrounded by our tropical plants or in one of our large halls. With tables set in white, they will provide just the sophisticated ambience that you need for your business lunch or family celebration.
To make the cold winter days more bearable for you, we present our traditional orchid show every year from mid-January to the end of March. With free admission, experience artistically arranged flowers in the most splendid of colors surrounded by our tropical vegetation in the Florida tropical restaurant.
Or surprise your sweetheart with a Rondell romantic dinner. Together you can enjoy the romantic candlelight atmosphere enhanced by playful decorations, surrounded by the tropical plants in our restaurant.
We treat children like kings and serve them first or when their parents receive their starters. We have high chairs, crayons and coloring books, a baby changing table, a child-friendly toilet and a large playground outside.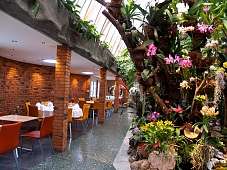 Tropical Plants Restaurant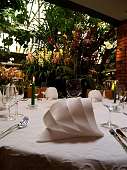 Restaurant Round Table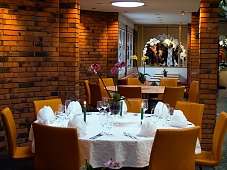 Restaurant Round Table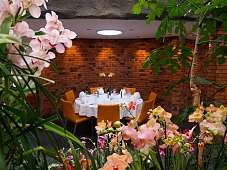 Flowers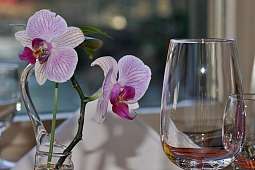 Flowers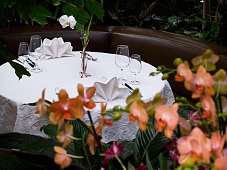 Restaurant Rondelle